An Invitation to IPN Summer Celebration National Gathering
Bamford Quaker Community, Derbyshire.
22nd to 24th June 2018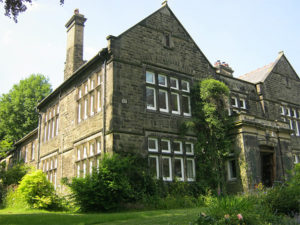 A model of accountability based on peer relationships for counsellors, psychotherapists, educators, growth workers and allied practitioners.
National Gatherings are places to get support, be inspired, meet new people, old friends, make links and maintain them; talk, challenge, engage. Participants will include individuals from forming and  member groups. This weekend is a chance to find out more about IPN, to get IPN business done and be a part of this flourishing network. 
The Gathering starts with VEGETARIAN ONLY supper at 7.00pm on Friday and closes at 2.00pm Sunday.
The comfortable accommodation has wonderful views. It has gardens and nearby woodlands and wetlands for short walks. The Derwent Valley and resevoirs offer prime walking country.  It is ½ mile from Bamford rail station which is served by trains from Manchester to Sheffield.
We will be self-catering, so please bring food to share for two lunches and Saturday evening meal.PLEASE DO NOT BRING ANY MEAT OR FISH. THE COMMUNITY KINDLY OFFERS USE OF A VEGETARIAN ONLY KITCHEN.

Remember: the gatherings are STILL FREE to all attendees so take advantage of this opportunity and book early to avoid disappointment.
Submissions for NetCom: 9th July [three weeks after Gathering
Sarah Saatzer
or 159 Honeysuckle Road Sheffield S5 6FF
Please visit the

Dates for the Diary

page for information about future Gatherings…..