Winter IPN Gathering
Ringsfield Hall, Beccles, Suffolk
2nd to 4th March 2018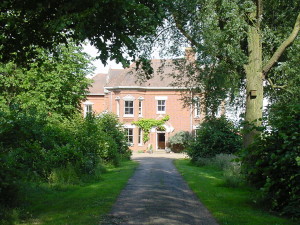 A model of accountability based on peer relationships for counsellors, psychotherapists, educators, growth workers and allied practitioners.
National Gatherings are places to get support, be inspired, meet new people, old friends, make links and maintain them; talk, challenge, engage. Participants will include individuals from forming and member groups. This weekend is a chance to find out more about IPN, to get IPN business done and be a part of this flourishing network. 
The venue:
The house sleeps up to 50 people.  It is said that it is 'a warm welcoming Victorian country house; attractively presented, standing in 14 acres of varied grounds. The grounds include woodland, meadow, pasture, ponds, gardens, with volley ball court, playing field, campfire circle, and BBQ. We also have quite a number of animals on site.' Its aim is to 'foster the spirit of the Child, restoring connections with self, others and the earth.'
Booking:
The Gathering is FREE.  Paid-up participants can claim some travel expenses. To avail yourself of this, please contact

tyagi@therapist.net
As always, people new to IPN may find that attending a gathering may be a good way to gain a flavour of what the organisation is about and how it runs. You are welcome. If you decide to join the annual administration fee to become a participant in IPN is £35.
Each gathering is hosted by an IPN group, who take the bookings and welcome people on the first evening with a prepared meal.
This gathering is hosted by Norwich Easterlies.
Booking by email is preferred.  Otherwise send the booking form by post to:
Lucy Scurfield c/o 20 Unthank Road, Norwich NR2 2RA 
Tel: 07746364668
Give her details including your name, address, phone number, IPN group [if applicable], when you will be arriving and departing and whether you need or can offer lifts and any special dietary or access requirements.
Further information will be sent with confirmation of your booking. Please plan car sharing, public transport and other ways of supporting the environment.
Please make sure you have all the details about the venue and directions.
We look forward to seeing you at Ringsfield Hall.
Lucy Scurfield
Gatherings Co-ordinator
Please visit the Dates for the Diary page for information about the upcoming  Summer and Autumn Gatherings