An Invitation to IPN National Gathering
Friday 22nd- Sunday 24th February 2019
Burwell House, Cambridge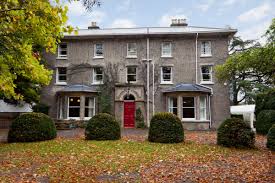 A model of accountability based on peer relationships for counsellors, psychotherapists, educators, growth workers and allied practitioners.
National Gatherings are places to get support, be inspired, meet new people, old friends, make links and maintain them; talk, challenge, engage. Participants will include individuals from forming and  member groups. This weekend is a chance to find out more about IPN, to get IPN business done and be a part of this flourishing network. 
The Gathering starts with supper at 7.00pm on Friday and closes at 2.00pm Sunday.
Built in the late 1700's, Burwell House retains the atmosphere of a large family home.  Three acres of landscaped gardens, including many specimen trees, an orchard, meadows, a wildlife pond and a wide array of sculpture complement the house in offering a relaxed and informal setting for groups of all ages and backgrounds. Burwell House is located within the Fen edge village of Burwell, approximately 12 miles North East of Cambridge. It is a 10 minutes drive of the A11 and A14 – and within an hour's drive of the M25.  It is situated within about a 20 minutes drive from Cambridge North,  Ely and Newmarket railway stations, and is on a bus route from Cambridge.
We will be self-catering, so please bring food to share for two lunches and Saturday evening meal.
Remember: the gatherings are STILL FREE to all attendees so take advantage of this opportunity and book early to avoid disappointment.
Submissions for NetCom: 5th April 2019 [six weeks after Gathering]
Please use the enclosed booking form and send it to the bookings person
Please visit the

Dates for the Diary

page for information about future Gatherings…..