An Invitation
Independent Practitioners Network
Autumn National Gathering
Barns Conference Centre

29th September- 1st October 2017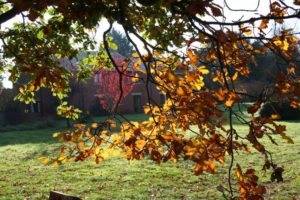 A model of accountability based on peer relationship for counsellors, psychotherapists, educators, growth workers and allied practitioners.
The Event:
National Gatherings are places to get support, be inspired, meet new people, old friends, make links and maintain them; talk, challenge, engage.  This weekend is a chance to find out more about IPN, to get IPN business done and be part of this flourishing network.
The Gathering starts with supper at 7.00pm on Friday and closes at 2.00pm on Sunday.
The Venue:
The Barns Conference Centre is a lovely venue located in the Cotswolds near Cheltenham.  For more details and a location map check on their website below.


Booking:
Remember: the gatherings are STILL FREE to all attendees so take advantage of this opportunity and book early to avoid disappointment.
As always, people new to IPN may find that attending a gathering may be a good way to gain a flavour of what the organisation is about and how it runs. You are welcome. If you decide to become a participant in IPN participants are asked to make a voluntary contribution annually towards administration of the Network.  The recommended amount is £35 rising to £70 in 2018.  This is a guide based on the cost of the sustained running of the Network.  Contributions can be made partially in kind.
Further information will be sent with confirmation of your booking. Please plan car sharing, public transport and other ways of supporting the environment.
 We look forward to seeing you at Barns
 Lucy Scurfield – Gatherings Co-ordinator