We met together as a group of local practitioners and after a number of meetings established ourselves as an IPN group at a National Gathering.
We meet once a month in Norwich and have committed ourselves to coming as a group to as many National Gatherings as possible.
We offer open days from time to time for local practitioners to have an experience of what IPN could offer them.
Two of our participants have been actively involved in IPN since its founding in 1994.
We are: Hanka Puczylowska
, Jill Hall, Lucy Scurfield, Susanne Wardle and Tim Broughton
Whatever your interest, you are welcome to contact any one of us.
Group Contact: Susanne  Wardle 
Footpath Cottage, Newton Road, Castle Acre, Kings Lynn, Norfolk PE 32 2AZ 
01760 755990

Jill Hall
My response to our Forming Group meeting on September 6th 2016
I am struck by how different we all are [as personalities?] and yet have so much in common in our passionately held conviction that we can only have a real sense of each other, both as individuals and as workers, through relating face to face.  We are fortunate, too, in that Susanne is also gifted with a highly developed sense of process – This is equally essential both for exploration of our work with client and the sharing of personal material – welcoming feedback, challenge and affirmation.  Trust grows and deepens over time as does appreciation and insight into our various modes of working whether individual clients, couples or group work – all very enriching and supportive.  What I am struck by is how much we each, in our very different ways, love our work – each finding our own deeply personal approach.
How can this begin to compare with filling in forms and written reports let alone tick boxes?  They are events of an entirely different order.
Supervision
All the supervision that I have received over the decades has been and is participatory, mostly face to face but sometimes, when a particular need arises, over the telephone.
Meetings are usually for 3 hours or more – With one peer group we usually met up for a day and the depth of work was priceless [and, of course, actually did only involve travel expenses!]. The varied input and gifts of perception, facilitation, challenge, support and suggestion were transformative with regard to both our personal development and our work with clients
The long years of involvement with IPN and of being a participant in 6 of One [a membership group of IPN for many years and in existence prior to IPN but now dissolved] I value beyond measure, and our new Forming Group 'Easterlies' is proving a richly evolving and deepening experience. What also feels vital is that we are all very committed to attending Gatherings whenever possible.
Biography
My intention is to be present – fully present – from the moment my client comes through the door, whether it's the first time of meeting or we've been working together for years.  I never start with terms and conditions [I work for myself in my own home and have done so for decades] and I say something like 'What brings you here?' and their response is usually immediate and spontaneous.
It continues to amaze me how this experience, being there for another and with another, allows new aspects of ourselves to emerge.  We come to realise how we have inhibited our sense of well-being and how we need no longer do so.  This often entails not only recognition of our particular childhood woundings but a loving appreciation of the necessary, but now out-dated, modes of defence that we devised to handle these.  We can then, with acceptance and encouragement, let them ease and thus gain the freedom of real choice that emerges from this process and serves a fuller expression of being-in-the-world. And sometimes, all that is needed is to be able to open up and unburden our hearts and feel seen and heard.
My principal training was with Gerda Boyesan and I became a tutor at the Institute of Bio-dynamic Psychology in the early 70's.  Prior to this I was fortunate to have discovered the world of personal growth in the early days of the Association of Humanistic Psychology and participated in a wide range of different approaches to self-development and therapy including Bio-energetics, Gestalt, Transactional Analysis, Encounter, Transpersonal Psychology and Psychosynthesis.  However I agree with Carl Jung who stated that whenever he sat before a client he let go of every theory he had encountered [even his own!].  I have found this enormously fruitful and it helps be present with whatever is emerging for my client.
I also run monthly Weekend Residential Workshops, again in my own home.  We bring food to share and there is access to a private back garden.  Again my aim is the creation of a safe place in which we can learn more about how we relate both to ourselves and others, how we deny ourselves wellbeing, and how we can enjoy a greater range and richness of experience.
In these time of general confusion and loss of direction it is more important than ever that we tap our inner resources and, in the company of others, call on our natural human capacity to respond to change in creative ways.
I work for myself in my own home in Norwich. I have no web-site and simply respond to whoever contacts me and trust word of mouth as a valuable means of bringing client and therapist together.
I have an answer phone that I check regularly and I believe it to be beneficial both to make direct contact and to meet up as soon as possible once a person decides to take the vital step of exploring what truly concerns them.
I work in Norwich. Tel 01603 626614

Lucy Scurfield
My practice: I am a psychotherapist and counsellor working in Norwich.  My professional development started at UEA, continued at Matrix College, Norwich and is ongoing.  My life experience is integral to my work. I have been an active participant in IPN since 2009.
I have a private practice. I work with individuals, pairs, couples and groups.
I endeavour, through my presence, to nurture an environment in which potential barriers to trust are minimised in order that people feel able to express themselves freely.  I find that individuals respond very well when they find that they can bring whatever is of concern to them in the moment.  The experience of feeling listened to, understood and being fully accepted is invaluable in itself.  This allows people to be who they are.
Strong Roots www.strongroots.org.uk
As well as practising as a private practitioner I am the founder and co-ordinator of Strong Roots – a therapeutic garden project based on 4 adjoining allotments in Norwich.  Psychotherapy is combined with being in a garden setting. I was inspired to develop this project by my own experiences of gardening, and enquiry about the world, including about myself.
Sessions can take place anywhere in the ample space of the allotments.  They can also occur in the summerhouse, which has a wood-burner that makes it comfortable in the winter. Many people have said that they find it calming coming to a natural open space rather than being in an enclosed space in a building.  Being in a garden setting encourages individuals to feel present with an awareness of the environment and how it changes.
I can be contacted by phone, text or email.  I will suggest a phone call prior to the first meeting which I will arrange as soon as possible following the initial enquiry.
I choose not to have a website and prefer to become known to potential clients through word of mouth as I believe this to be a reliable way for people to find out about me.  They will already have a sense of the possibility of experiencing a safe place in which to explore anything they wish to bring.
My commitment to my own development.
Continuous ongoing personal development has enabled me to develop self-acceptance and congruence. This self-exploration is vital as it enables me to maintain my centre, have humility, compassion, and develop a greater awareness of feelings.
I believe that reflection on my issues is important as it helps me to facilitate connection between myself and my client/s and to be aware of any barrier that might arise due to a 'block' in me.  This process of reflection is integral to my endeavour to nurture an environment in which potential barriers to trust are minimised in order that the individual feels able to express themselves freely. So I need to be prepared to reflect on any issues that are triggered in me by clients.  I learn from my clients.
My ongoing personal development has helped me to appreciate that every therapeutic process is unique as it is made of the relationship between the unique individuals [therapist and client/s] concerned and can vary from moment to moment. It is unpredictable and unknown to anyone other than those involved.
My self-development includes being an active participant with the Independent Practitioners Network.  Meeting other practitioners at National Gatherings is stimulating and supportive.  Being a part of 'Easterlies' affords me the enriching experience of meeting others on a regular basis.  This experience is
supportive, challenging and helps to reduce any sense of isolation in my work.
I am the chair of AHPb [Associaton for Humanistic Psychology in Britain].  My involvement has contributed to my understanding and appreciation of humanistic psychology and the vital contribution it can make in these tumultuous, uncertain and exciting times.
Strong Roots –  www.strongroots.org.uk
Tel 07746364668
Email lucyscurfield@freeuk.com
Hanka Puczylowska
I offer Soulistic Therapies, Coaching and Supervision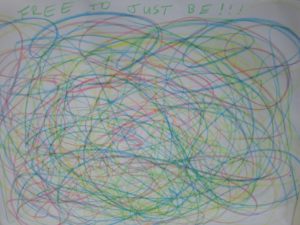 A Soulistic approach to well – being enables a person to become aware of their own potential in order to promote a meaningful life, happiness and fulfilment
This is achieved by an intrinsic understanding of the essential nature of oneself, one's mind, body, heart, and particularly the soul, and connecting with them to make a unique whole that reflects one's authentic Self
To contact me, Hanka, either text my mobile on 07736772977 or email me at Hanka3H@outlook.com
I can meet you in Sussex, London or Norwich and/or discuss other locations for bespoke sessions
Click to read Testimonials about Hanka

Tim Broughton
What drew me to the work I offer?I grew up in a 'nice' Middle Class family where I had to learn how to behave well and conform to my mother's ideas about what a 'good' middle class upbringing should be. Whilst my parents were essentially caring and good hearted people I think they had themselves suffered emotional deprivations in their own 'nice' middle class upbringings.  They were cut off from a healthy connection to their essential self and doing their best within their limitations. It is a recipe for getting lost that happens to most of us at this point in our slow human evolution. So, although I didn't realise it at the time, it was difficult growing up trying to fit in to ideas about how I 'should' be living and behaving. I realised early on that to survive I had to try to be a 'good boy' which really meant pleasing my mother and anyone in authority over me. My father, also essentially a loving and caring man, was absent at work a lot of the time.
At aged eight I was sent off to a 'nice' Christian boarding school for boys where I experienced the full range of physical, emotional and sexual abuse that was the norm there, under the thin veneer of a 'valuable' respectable privately educated boarding school. In reality it was a brutal 'total institution' instilling fear and trembling into young, completely defenceless boys terrified by teachers devoid of any emotional and psychological maturity, using this power to coerce and use us for their own distorted and perverted gratification. Fear, and the arbitrary application of rules were used to silence us and bring about an outward compliance and conformity to avoid any number of punishments. These were my 'normal' childhood experiences. I didn't know there were alternatives. I was too scared to tell my parents what was happening because after all they had been instrumental in wanting the best me in sending me there. It was a loving thing they were doing.
At my core I never gave in to what I experienced to be not OK and unjust. There was always a rebellious spirit within me. I never saw myself as a victim. Somewhere within me I never gave in to these experiences. Somehow I remained intact at my core even though I couldn't have articulated this at the time. Yes I suffered a lot, but I remained rebellious in my heart. These key childhood experiences were instrumental in me making sense out of my own experiences what for me was right and wrong. Not a simplistic externally imposed set of handed down moral codes but a profound inner knowing within me which I was able to explore, develop and hone as I found my freedom as a young adult – lost in many ways but with my inner compass still functioning and pointing me in more healthy directions.
As I was growing up my father, found his way into his own personal growth during the 1960's. I didn't know this at the time. One day, aged about twenty, I asked him in desperation to give me one of his spiritual books to read. Instead he gave me Encounter Groups by Carl Rogers, a book about psychotherapeutic group work which included transcripts of people being real with each other, with the loving common endeavour of healing their emotional and psychological wounds (which we all uniquely suffer from in one way or another). It was a revelation. This was a golden gift to me and quite soon I found my way into the world of Groups (Workshops) that included deep sharing and personal explorations woven in with dance and meditation. I was excited and terrified all at once! I loved it and despite my fears to reveal my vulnerability I was inspired by each step of my healing and growth, and this propelled my onwards.
Along the way I had four lovely children with my first wife. They taught me so much and still do. It is humbling that as a parent, with my limited resources, (we are all limited), I did my best for my children. I have been a source of loving inspiration to them as well as to some of their woundings. None of us are perfect and yet through gradually healing our own wounds we can open to the possibility of helping others too. I have four grandchildren.
After many years of my own personal growth in Groups and individual psychotherapy I began offering the work I do now. The evolutionary nature of human growth and development is one of dynamic movement and change which I personally welcome and am committed to until my last breath….. and then beyond.
My work.
I have been leading workshops and seeing individuals and couples for over 25 years.It is for people who are interested in their personal growth and development as a way to transform their daily lives into one that is more loving, satisfying, harmonious and joyous.
My work offers a creative and safe space within which to explore the essential themes of our lives, gradually healing our wounds and freeing ourselves from ways we limit ourselves, so we can live our lives with increasing freedom and creativity, rooted in love and truth.
My work includes:
~ Individual counselling and psychotherapy, couples work, evening classes, workshops, residential workshops, and summer camps. See my website link below.
~ 5Rhythms™ Dance, a transformational movement practice, for personal growth. I draw on a diverse and eclectic range of recorded music and also regularly work with a talented group of musicians.
~ Themes include intimacy, relating, relationship and making love work for individuals and couples.
I have undertaken many trainings in the field of counselling, psychotherapy and groupwork which includes the transpersonal.
I am a certified teacher of the 5Rhythms™ movement practice of Gabrielle Roth.
I am a licensed teacher, of The Making Love Retreat® for couples developed by Diana and Michael Richardson.
~ I work regularly in London, St.Albans, Suffolk, and Dorset.
~ I have run workshops in Jersey, Europe, Hawaii, and the Far East.
~ I am open to offering a workshop near you.
Contact details:
Email:  tim-broughton@opentolife.co.uk
Phone:  07768 342 328
Website: www.opentolife.co.uk
Facebook: www.facebook.com/opentolife.co.uk
Address: Allums Cottage, Low Street, Badingham, Suffolk, IP13 8JS
Susanne Wardle
Susanne – an Integrated Practice
It's  6am on a warm , grey September morning, very close to the Autumn Equinox and the Mabon festival. I'm sitting on a thick duvet in the back of my old VW T4 van in rural West Norfolk, door open.. Robins & Finches talking close by, field-birds filling the distance with their sound.. while the air down here is quiet and cool, the wind rushes through the towering Poplars ..a memo to the hurricanes and typhoons right now blasting across the Americas and South-East Asia ..
The volatility of this time manifests in the field of language too.. an apparent assumption that  a word remains static in its definition , while at the same time that definition is manipulated in its moral prescription, 'Semitism'.. 'Misogyny'..to name current agitators.. accentuates , if not defines, something fundamental to me.. that Language is the vehicle of the constant evolution of Life and is as full of energy as life itself.. vulnerable & misrepresented.. magical & medicinal.. and language is fundamental to the practice of midwifing human evolution.. this is my work.
Believing myself , along with everybody and everything else, to be intrinsic to the ingredients of what makes up the Universe, I utilise multi-sensory and intuitive senses/channels of connection to work with people in our entirety, including the environment in which we are part-of..  people,place, other lifeforms.. Elements,  Society.. Ancestry ..bloodlines,spiritlines.. the 'Unseen' realms of spirit/energy work.  When someone is moved to contact me, whatever they are responding to in themselves, it is a signal to support  evolution :  attending to the connection that the person has with themselves, with others, with the world we live in,  we use our relationship, verbal language, inner and external physical language, movement, activities, imagination , interaction with and from the world around us , seen and unseen, to midwife whatever process is manifesting.
My own evolution has included experience of sustained and damaging situations which have left me with unusually receptive sensory channels while at the same time limiting how much I can manage to be with complex sensory experiences to ensure wellbeing.. as various as  computer useage , electrical currents, crowds/urban environments;  institutional ,regulated behaviour/practises;  internet/ IT communication.  The lifestyle necessary to look after myself  is neither  characteristic of, nor easy to maintain in,  the modern world and the autonomy of  my work practice as it is evolving requires an unusual freedom to be  as  flexible and alive as it needs to be.  So I do not belong to agencies of  standardised practice , instead  looking to actual and living relationships to maintain and further my integrity as a practitioner.  I am part of a particular group of  5 practitioners within the Independent Practitioner Network and we physically meet once a month for at least a 4 hour session .. my experience of  the group is to be received and deeply supported through the real relationships we have, the thoughtful understanding or acceptance of my practice and the commitment to Witness and help nurture each other ..which includes awareness of and commitment to recognising our own limitations as human beings, enabling an alive,active challenge/question of who & how we are, necessary to provide a vehicle for picking up unconscious or subconscious manifestations in relating and perception .  Taking into account our familiarity, I also engage in regular one-to-one Supervision , travelling across the country to see someone whose practice is grounded in body-centred work..  which is partly what inspired me to connect with him as I increasingly experience this channel of connection activating in my work without the confidence, skill, or experience to utilise it : for me, this is how I further my training .. responding to internal signals which lead my own evolution.. as the parent in a home-educating family, Learning is a way of life .. all experiences are learning experiences. In my work, this is an aspect of the exchange: it is fundamental to my practice that it is affordable to whoever seeks it out and an important level of this is to acknowledge and honour that in the relationship I am also learning and growing .  I also participate regularly in a supervisory relationship in shamanic consciousness, intentionally journeying in a particular environment , receiving guidance and inspiration from the organic environment and its beings.  Integrating academic and experiential psychology trainings and practises with shamanic consciousness and development,  I work alongside people whatever their  understanding and beliefs about existence.. we each follow our own paths.
My practice and its language grows and changes with every relationship: at the moment, I work with individuals, couples & pairs, and  perhaps family or friendship groups. We work in physical proximity, indoors or out in the green..and I can accommodate home-visits for people who need them .. and I recently acquired a partially-converted van which is useful for an itinerant practice ..and for providing comfortable space when perhaps Out is too much..  I also work in 'distance'/non-local ways,  with phone-sessions  and  shamanic consciousness for healing, exploration and support. There are a number of folk I work with mentoring their own energywork/shamanic development and I work in a supervisory capacity with a number of diverse practitioners.  I am slowly propagating the inspiration to provide residential space, for a couple of days  and a small number of people at a time, to work organically and universally with their own material and possibly establish community amongst the group to continue that work.  Another development, also slowly growing , is the opportunity to travel to Festivals and other Gatherings and  offer whatever is needed of me as an itinerant practitioner. I am also developing practises working with the  physical language of cancer , and within physical spaces such as peoples' homes working shamanically to process, translate and help midwife residual , invasive presences , much of which is very similar to the therapeutic relationship between living,embodied people. 'Work in progress' for me also includes trying to find a possible working relationship with virtual media, enough to be able to participate in modern life,  and to develop a more useful co-working with  western Health/Science, rather than limiting, with a sometimes reflexive dismissal of  orthodox or standardised belief, my ability to learn and experience relating in this field.  Evolving in shamanic practise is always growing, and I am drawn to working more with extreme physical illness; more comprehensively with the Earth ; with the manifestations of consciousness which are kept beyond societal norms, attracting labels such as 'austistic spectrum'. And with  journeys of dying.